Medical Mycology (Kurzai lab)
Our team focuses on invasive fungal infections in humans. Our research group is a structural cooperation between the University of Würzburg and the Leibniz Institute for Natural Product Research and Infection Biology - Hans Knöll Institute in Jena.
Taxonomy & Epidemiology of Pathogenic Fungi
Keratitis network
Mycotic keratitis is a clinical picture with a visus- or bulbus-threatening course. In cooperation with the Department of Ophthalmology of the University Hospital Düsseldorf, the NRZMyk launched the German Fungal Keratitis Registry in 2015. This register collects clinical data from patients with mycotic keratitis confirmed by PCR, culture, histology or confocal microscopy. In parallel, the pathogens are preserved and characterised at the NRZMyk.
Sentinel - Laboratory Network "Invasive Fungal Infections"
With the establishment of a sentinel laboratory network in 2020 initially including ten microbiological institutes within Germany, an important milestone was reached for active surveillance of candidaemia and other invasive fungal infections. For this purpose, an epidemiological recording system was created that allows each cooperation partner to enter relevant data independently in anonymised form with the help of a pseudonymisation code. The isolates of the recorded cases are centrally collected.
Development of Resistance in Pathogenic Fungi
In the last 20 years, the clinical relevance of antimycotic resistance has increased considerably. In addition to the global spread of Candida auris, azole-resistant Aspergillus fumigatus isolates have been increasingly identified since the mid-1990s, regularly leading to failure of primary therapy. With the increased use of echinocandins, resistant Candida isolates (especially C. glabrata) have appeared since the 2000s.
Human immune response in invasive fungal infections
To address the precise mechanisms of protective immunity and immunological risk constellations in invasive fungal infections, we use cell culture models and human ex vivo infection models. In ongoing projects, the research group is involved in the analysis of the function of human primary immune cells in the immune response against invasive fungal infections and contributes to the characterisation of genetic risk factors for invasive fungal infections.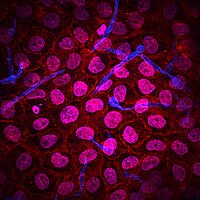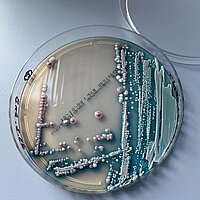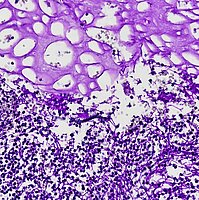 Jiao C, Sharma S, Dugar G, Peeck NL, Bischler T, Wimmer F, Yu Y, Barquist L, Schoen C, Kurzai O, Sharma CM, Beisel CL. (2021) Noncanonical crRNAs derived from host transcripts enable multiplexable RNA detection by Cas9. Science. 28;372(6545):941-948.
Barber AE, Riedel J, Sae-Ong T, Kang K, Brabetz W, Panagiotou G, Deising HB, Kurzai O. (2020) Effects of Agricultural Fungicide Use on Aspergillus fumigatus Abundance, Antifungal Susceptibility, and Population Structure. mBio. 11(6):e02213-20. doi: 10.1128/mBio.02213-20.
Marolda A, Hünniger K, Böttcher S, Vivas W, Löffler J, Figge MT, Kurzai O. (2020) Candida Species-Dependent Release of IL-12 by Dendritic Cells Induces Different Levels of NK Cell Stimulation. J Infect Dis. 221(12):2060-2071
Ruben S, Garbe E, Mogavero S, Albrecht-Eckardt D, Hellwig D, Häder A, Krüger T, Gerth K, Jacobsen ID, Elshafee O, Brunke S, Hünniger K, Kniemeyer O, Brakhage AA, Morschhäuser J, Hube B, Vylkova S, Kurzai O, Martin R. (2020) Ahr1 and Tup1 Contribute to the Transcriptional Control of Virulence-Associated Genes in Candida albicans. mBio. 11(2):e00206-20
Geißel B, Loiko V, Klugherz I, Zhu Z, Wagener N, Kurzai O, van den Hondel CAMJJ, Wagener J. (2018) Azole-induced cell wall carbohydrate patches kill Aspergillus fumigatus. Nat Commun. 6;9(1):3098
Walther G, Stasch S, Kaerger K, Hamprecht A, Roth M, Cornely OA, Geerling G, Mackenzie CR, Kurzai O, von Lilienfeld-Toal M. (2017) Fusarium Keratitis in Germany. J Clin Microbiol. 55(10):2983-2995. doi: 10.1128/JCM.00649-17. Epub 2017 Jul 26.
Moyes DL, Wilson D, Richardson JP, Mogavero S, Tang SX, Wernecke J, Höfs S, Gratacap RL, Robbins J, Runglall M, Murciano C, Blagojevic M, Thavaraj S, Förster TM, Hebecker B, Kasper L, Vizcay G, Iancu SI, Kichik N, Häder A, Kurzai O, Luo T, Krüger T, Kniemeyer O, Cota E, Bader O, Wheeler RT, Gutsmann T, Hube B, Naglik JR. (2016) Version 2. Candidalysin is a fungal peptide toxin critical for mucosal infection. Nature. 7;532(7597):64-8
Leonhardt I, Spielberg S, Weber M, Albrecht-Eckardt D, Bläss M, Claus R, Barz D, Scherlach K, Hertweck C, Löffler J, Hünniger K, Kurzai O. (2015) The fungal quorum-sensing molecule farnesol activates innate immune cells but suppresses cellular adaptive immunity. mBio. 17;6(2):e00143
Hünniger K, Lehnert T, Bieber K, Martin R, Figge MT, Kurzai O. (2014) A virtual infection model quantifies innate effector mechanisms and Candida albicans immune escape in human blood. PLoS Comput Biol. 10(2):e1003479. doi: 10.1371/journal.pcbi.1003479. eCollection 2014 Feb.
Cunha C, Aversa F, Lacerda JF, Busca A, Kurzai O, Grube M, Löffler J, Maertens JA, Bell AS, Inforzato A, Barbati E, Almeida B, Santos e Sousa P, Barbui A, Potenza L, Caira M, Rodrigues F, Salvatori G, Pagano L, Luppi M, Mantovani A, Velardi A, Romani L, Carvalho A. (2014) Genetic PTX3 deficiency and aspergillosis in stem-cell transplantation. N Engl J Med. 30;370(5):421-32. doi:10.1056/NEJMoa1211161.
Further publications of the research group on Pubmed